---
This website is intended for the use of all Wildcat Cross Country athletes. Within this website you will be able to find a wealth of information on your team ranging from rosters, schedules, important updates, pictures, directions, and much, much more. I hope you enjoy what you find here and please never hesitate to make any type of recommendations to what you would like added to your website. Take care and Happy Running!
---
2020 Travel Waiver Release Form
*** Click here for the CWXC Forms
---
The 2020 14th Annual Summer Program has been canceled and looks to resume next summer.
Summer Workouts begin on June 15th, We hope
Contact Coach Zarate for details: gregory.zarate@cfisd.net

Click here for more info

PLEASE KNOW THIS IS NOT A CFISD PROGRAM AND IS NOT ASSOCIATED TO CFISD IN ANY WAY. A PHYSICAL IS REQUIRED TO PARTICIPATE. IF YOU ARE A CFISD ATHLETE, YOU CAN USE THE CFISD FORM AND IT WILL BE TURNED IN FOR YOU TO YOUR DESIGNATED SCHOOL. IF YOU GET A PHYSICAL AT ANY OF THE SCHOOLS IN CFISD, YOU MUST BRING ME A COPY FOR YOUR FILE. PLEASE KNOW THAT PARTICIPATION IN THIS TRAINING PROGRAM DOES NOT GUARENTEE A SPOT ON THE CY WOODS CROSS COUNTRY TEAM.
---
4K Time Trial Results (2015 Results Click Here)
3K Time Trial Results (2015 Results Click Here)
---
---
Cy Woods Team Handbook (Full Version)
Cy Woods Rules and Expectations (2016 Condensed Version)
Cy Woods Nutrition Power Point
---
---
Travel Waiver
Choosing the Right Shoes - Use Fleet Feet for discount
---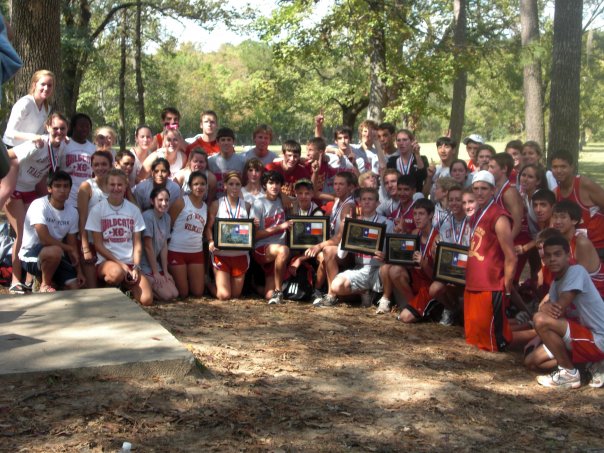 "SOMEWHERE IN THE WORLD SOMEONE IS TRAINING WHEN YOU ARE NOT. WHEN YOU RACE THEM, THEY WILL WIN."
"WHAT YOU DO WHEN YOUR COACH IS NOT LOOKING WILL DETERMINE WHAT TYPE OF ATHLETE YOU WILL BE"
"TO GET SOMETHING THAT YOU HAVE NEVER HAD, YOU MUST BE WILLING TO DO SOMETHING THAT YOU HAVE NEVER DONE"